← Back to portfolio
Black Panther Crushes Its Competitors With Huge Success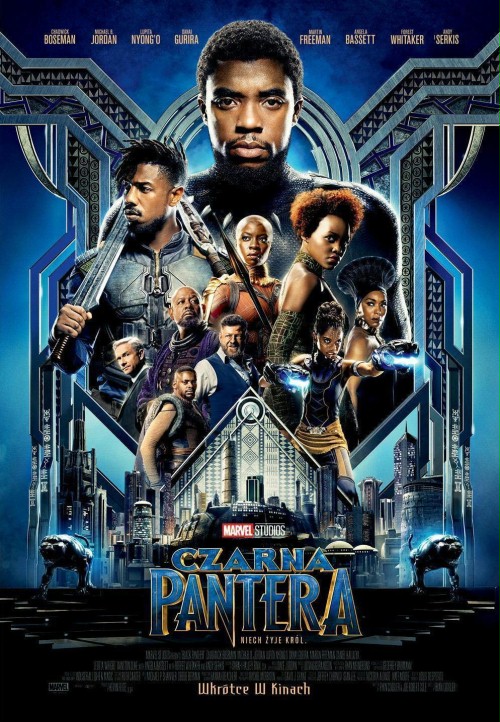 Wakanda and Zamunda. Two fictional African countries that were created for storylines that have now become widely popular. When Coming To America first came out, every black woman in America wanted an African Prince from Zamunda that was fine and funny like Eddie Murphy. Now that Black Panther has finally hit the theaters, black people are rushing to the movie theaters all over the country dressing up as if they actually jumped off the plane from Wakanda.
Thursday night Black Panther made a record –breaking $25.2 million at the box office. And why wouldn't it?  On day four of it being at the movie theaters it made a jaw-dropping $404 million worldwide. When you are fed up of seeing people of color portrayed as ghetto, loud, uneducated, and criminals, you will literally jump for joy when Hollywood finally showcases them as beautiful, strong, superheroes. And with a mostly all-black cast, the melanin was definitely popping.
Even though Avengers takes the top spot for a highest grossing movie on the first night, this movie is still the 2nd highest grossing Marvel Movie of all time. It is the first blockbuster super hero film to have an all-black cast, and a black director. It is also the fourth biggest selling movie for pre-sale.
Our people are dressing up in African garb to go to the movie theaters and it is causing a stir on social media.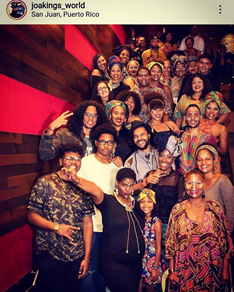 Look at all of this black love in Puerto Rico. At a time when Amara La Negra continues to receive hate for being an advocate for colorism, we are living for this.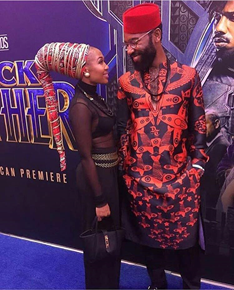 The sight of a colorful African couple is a beautiful sight.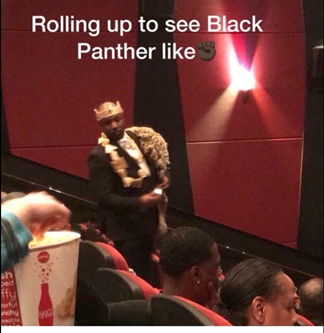 Here you see Zamunda meeting Wakanda on the big wide screen.
It is great to see that during Black History Month, we are finally getting in touch with our roots.
Sources:  https://www.watchtheyard.com/pop-culture/the-cultural-significance-of-marvels-the-black-panther/
http://www.independent.co.uk/arts-entertainment/black-panther-opening-night-box-office-sales-michael-b-jordan-a8214696.html
http://strangehorizons.com/non-fiction/columns/wakanda-and-zamunda-a-fictional-comparative-analysis/
Image Credit:  thesource.com
Facebook.com